I have been wanting to write a piece on cycling under rain from last year but just didn't know how I would capture it all in one piece.
Currently being a rainy season in Uganda, one characterised by uncertainty of the exact time it will rain, I realised what a good time it would be for me to lament about my rain troubles on this platform.
You remember that childhood mime that goes like:
🎶Rain rain go away, come back another day, little children want to play🎶
That is if you studied from a middle-class nursery/preparatory school like the one I went to.
How someone came up with the idea that playing in the rain would not be any interesting bothers me.
I mean, I was one of those kids – African kids – that got lashed by you know who for playing under the rain – my mum of course (in case it wasn't that obvious to you)
I loved playing under the rain, so much so, that this one day when it rained, I was tempted to swim in a ditch with dirty rain water because I couldn't get over the esoteric feeling of euphoria from the continuous melodious stings kindled by that day's rain.
I gave in to the temptation, and when my mum found out, she battered me in ways that made me swear not to ever associate myself with rain water EVER AGAIN.
If however I got a chance right now to play under the rain at my age, I kid you not, I would GLADLY do it.
Plus the smell of the earth – oohhh🤤🤤
Although, I think I would hesitate a little, in fear of messing up my hair for 30 minutes of nostalgia
Why am I rumbling?!
Where were we? RAIN AND CYCLING
Sooooooooooooooo
Cycling is all fun and games until Mr. Nimbus decides to replace Cirrus at a time you are not ready to have it grey and wet.
The idea of cycling on a blistering dehydrating sunny day is a pet peeve for me, but not as much as when God decides to lay his bed (thunder) and pee on it 😅
I didn't mean to be blasphemous but hey, that is what I was told in my early childhood when I asked the reason for water falling from the sky and why it happened after or during thunder.
From a cyclist perspective, there is nothing cool about it
Like NOTHINGGGGGGGGGGGGG!!!!!!!!!!!!!!!!!!!!!!!!!!!
I am not sure if the angel responsible for rain just loves to see my face cringed from frustration but that is always me when I happen to go out to cycle and it decides to rain while I am it.
In this post, I will be giving you a picture of my experiences while I ride in a rainy season
MESSY ROAD
Not to make this personal, but, statistics show that every single time I come to terms with the fact that my bike needs a wash, somehow the angel managing the weather in KAMPALA nudges God to make it pour the next day
For someone like me that always has a lot of plates spinning, I can't afford to spend precious time washing a bike every now and then – NOP.
And I would rather do it on my own than asking anyone else to do it for me, since no one knows the dirty spots more than I do 😐 (no obsessive-compulsive disorder FYI)
But when I do – BOOOOOMMMM
Nimbus clouds gather up in the sky to gang up on me (usually Monday mornings) to do what they do best – RAIN.
Just in case you don't know where I come from, I hail from Uganda's capital city where most "main" roads are characterised by POTHOLES and those that branch off the main road are murram roads.
Sunny days, it is always just rugged and dusty and that should be bearable for a cyclist like me.
On the other hand, when it rains, it is a whole other mess!
It's a juggle between not falling into a water filled pothole and staying in a not-so slippery lane while being mindful that just because you avoided all the dirty-water mess, some vehicle will not fall into that same avoided pothole to cause havoc.
When said vehicle has a driver that is not disturbed by the magnitude of displeasing his reckless driving will engender, the unfolding of events is pretty unpleasant for anyone with real pizzazz😏 like me for example 🤗
His/her vehicle will splash water that only us (other cars, cyclists and motorcycle riders), his/her fellow up close road-users get a share of.
Whether the above happens or not, one thing for sure is my meticulously-washed bike will get a taste of the mud and yes, I reach my destination like I was in some sort of fight with the soggy ground😏
You prolly are wondering why I would choose to bear the brunt from cycling in a rainy season with more desirable options.
Well, safer option 1: TAXIS (or anything four-wheeled); getting into one of these means spending a considerable amount of time just sitting in traffic, and I would be lying if I said I am patient enough to tolerate that.
The other option which is arguably safe is BODA-BODA, but that is a whole other different story.
The only perk that comes with boda-bodas is keeping my bike away from the muddy mess.
Besides that, it's the same juggle in the mad except that here someone else is on the wheel and you are paying for it.
FOGGING ON GLASSES
Did you know that different studies have shown myopia and intelligence to be linked genetically?
This is me trying to tell you that I have a higher IQ than you do (assuming you don't need spectacles to survive😁)
Not to stir up any sort of discourse but where is the lie?!🤗
Seriously though, besides looking intelligent and fancy – with the right frames of course, that's all there is to using that technology.
In the wake of COVID, wearing masks became the new normal everywhere in the world.
What scientists didn't foresee was the discomfort stemming from breathing under a mask while wearing glasses.
To give you a little bit of context, while under a mask, the warm air from breathing out is directed towards the glasses which causes them to fog.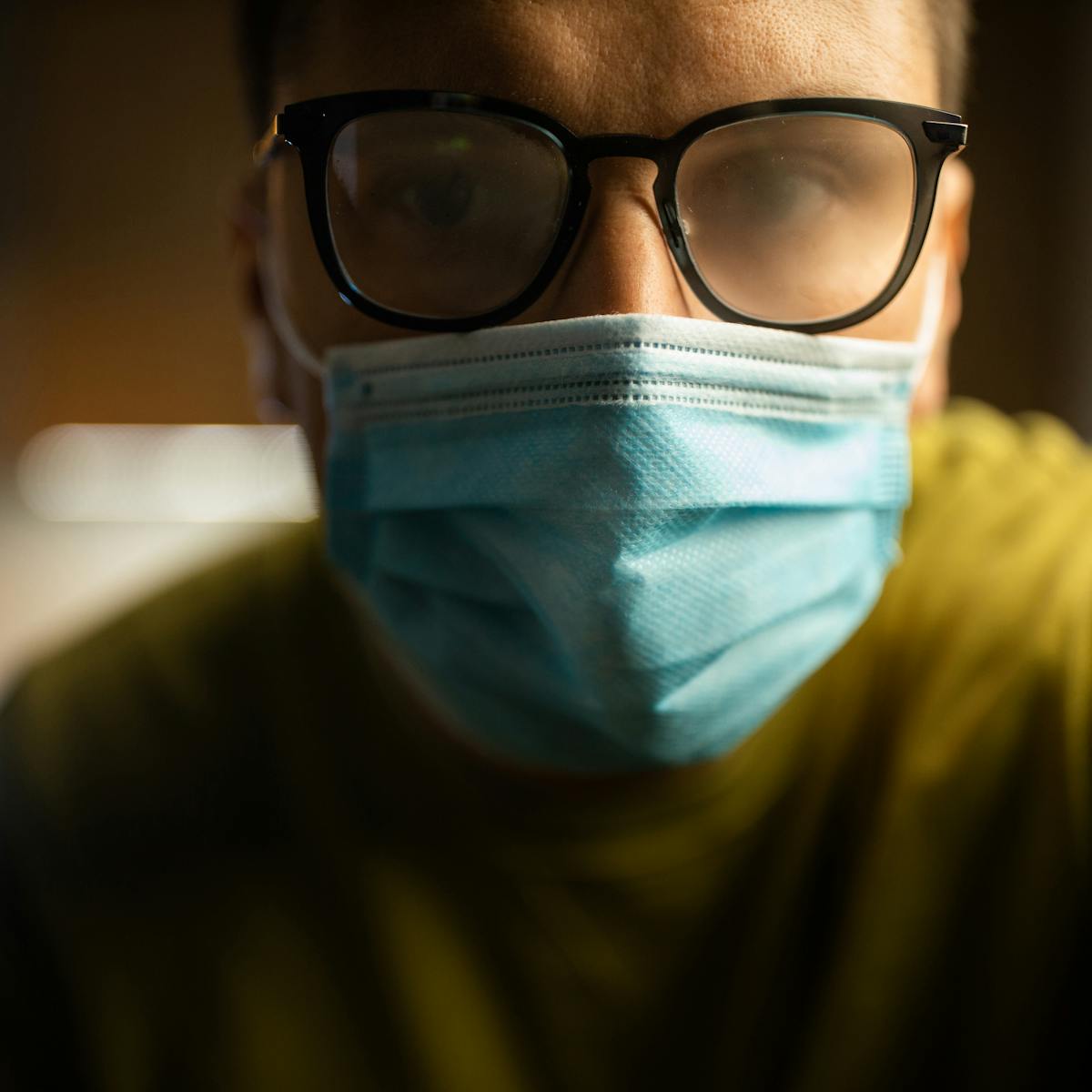 Now with the rain, it is a whole other sport!
As rain drops on the lenses interfere with the light path, the fog from breathing – which is usually heavily under cold weather (while cycling) – contributes to the visual predicament that comes after.
It is never PLEASANT!
And the traffic officer at the next junction will not understand that, as he was given specific instructions to make sure every road user wears a mask.
With COVID SOPs becoming less stringent however, that is no longer a problem as I lately ride my bicycle without a mask.
But that doesn't stop raindrops from making my view fuzzy as I cycle.
SOAKED
Cycling in the rainy season has taught me – the hard way – not to wear light absorbent shirts or blouses while cycling.
Truth be told, the temptation is always there, all in the name of not overly sweating from the extra layers of clothing (if you have run in a jacket before, you know what I mean).
But like I said, Mr. Nimbus (I am sure he is a he) is very unpredictable and does the hell he wants any time of the day during the rainy season.
For the few times it starts to rain while I am on my bike, I try so hard to cycle until the nearest public roofed area – usually a petrol station, supermarket or below one of the flyovers of the Northern Bypass – to seek shelter.
"Oh, how I wish I just stayed home instead of getting myself into this mess!" so thinks my frustrated self, from being drenched while getting in a well rain-shielded spot under the shelter.
With every part of the soaked fabric holding tight on the upper body, the wet top/blouse brings out the physique making conspicuous even the slightest of protruding bones of the rib cage.
Although it is an exasperating feeling, I convince myself that it is only going to last for a couple of minutes before my body temperature sorts out the "mess"
My country's men, however, can never take that sight lightly.
Being prone to sexualising any female being that presents herself in a revealing attire or my drenched form for example, my fellow male shelter-seeking counterparts will – by all means – spew profane-like commentary while pointing out my being a renegade for choosing to do something known to be done by only men.
These are mostly motorcyclists – of course.
It's not always that bad though, especially recently that I no longer risk wearing light clothes.
The most prevalent of comments will be: "Oh nyabo, nange njigiza okuvuga eggali (Oh lady, teach me how to ride a bicycle); Ggwe nyabo ekya transport wakiggala😅 (lady, you no longer hustle with transport – this specific one is more hilarious in Luganda); Baby, naye lwaki tompamu eyiyo nange nenkuwamu eyange (Baby, can we exchange rides?); Baby lwaki tonvuggira mu ko munkuba(Baby, can you carry me on your bike under the rain?)
I am always intrigued by men's views and comments about a woman riding a bike.
Meanwhile, I have this great feeling that I have painted a picture of me being in the worst of situations and the only solution is to quit being a regular cyclist altogether or be saved by some sort of mind-blowing super–natural POWER whenever it rains (I am down for the latter🤗)
Can I mention I only endure this when I am already on the road and I can't help it?!
Additionally, working from home in my line of work is something cherished and it is on such days that I mostly take the idea on.
Also, it is always interesting to me, reaching my destination drenched from not only the rain, but the sweat too – something someone would probably perceive as rain water being the only reason for being that soaked – story for another day.
You know I am ALWAYS happy to know your thoughts in the comments below😊