Howdy!!!
I am hoping you are really living YOUR BEST LIFE because well, with what is happening around me today, I wouldn't take for granted what it means to be HONESTLY healthy, happy and fine
I am starting today's post on a sad note – HEADS UP!
By the time you are reading this – that is July 2021, I know someone who is battling with COVID and another that met their demise because of the disease
What an APPALLING TIME to be alive!
This is unfortunately TRUE for people close to me and acquaintances too
Before I go any further, I hope you know that I am from Uganda, some country in East Africa and I am speaking from a local's perspective.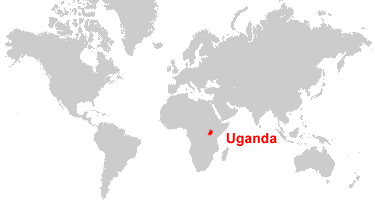 In the wake of the pandemic, there was prediction that the streets of Sub Saharan Africa would be littered with dead bodies as a result of the region's precarious health systems.
Super glad, that as much as it may logically be true, we have not yet reached such adversity in Uganda as our Muzeeyi has put us on a number of LOCK DOWNS before the situation could become any more horrendous.
The first wave was I guess a piece of cake – not sure if I should relate MY FAVOURITE CRAVING to COVID but yeah, you get the point.
Around the month of May however, the second wave cropped up with severity characterised by macabre news from epicentres of the pandemic around the country.
I remember at the time the second wave was declared, the situation was so grim you didn't want to have relatives in those areas.
Fortunately, efforts have been directed towards seeing how this could come to an end and the most effective strategy has been vaccination
A while back, Uganda received vaccines from India, donated by a number of countries from Europe
I was more than excited to take my first jab, partly due to the curiosity about which cravings would manifest in me after word going around that the vaccine turned whoever received it into a blood-sucking human of sorts.
To cut the story short, I took it – in fact, among the first in my circles to get the jab and did extraordinarily well compared to the morbid side effects that had been reported.
Being an astrazeneca vaccine, I was told to go back after 2 months to get my second jab.
And I did, but at that time the Ministry of Health had passed a directive: Individuals that had received their 1st jab were meant to seek their 2nd one after 12 weeks (not 8) to get maximum mileage from the vaccine, and at the same time allow for a number of citizens to atleast get their first jab.
I didn't have a problem with that.
Besides, the vaccines had been brought closer to one of the hospitals near my workplace.
After the 1-month extension, I planned to get my second jab on the eve of the designated day.
I remember I got up at the crack of dawn just to ride to get to the lines as early as I could.
I mean we are talking about a local population that was initially hesitant to get vaccinated but desperately sought it in the wake of the alarming death toll and high infection rate from the Delta Variant.
In fact, there was word on the street that the vaccines were running out.
That for me was just rumour and I was sure I would get my vaccine that day if I made haste to reach before the vaccination centre got JAM-PACKED.
Onto my bicycle, I headed out to Mulago Women's Hospital
On reaching my destination, I noticed a number of people stranded at the entrance
To give you a little bit of context, the hospital we are talking about has only been constructed a few years back to provide maternity and neonatal services
So, on seeing these people (predominantly women), it seemed to me that many people had turned up for vaccination and that some were told to stay out in the spirit of social distancing
Thinking I was more important than the people I found at the entrance (I mean, I am staff at the affiliate University and I frequent the place🤗), my high-and-mighty self, made haste to nicely speak with the guards (or locally known as askaris) to let them know of my prestigious visit, which was as you already know; my 2nd jab
Not sure if I had a rude tone in my speech or my presence not as estimable as I thought, our conversation didn't end quite well with the guard brusquely saying vaccines were out.
"Okay, was that necessary😏?" my sassy-self wondered as I turned my bike to ride to another vaccination site.
A friend had earlier told me that Kololo Airstrip, which was quite close to where I was, was the focal point of vaccinations in central Kampala.
That in all essence meant I could ride there
So, I got onto my Bentley and rode off
Enroute to the airstrip, I met a rowdy bunch of male pedestrians with one, that audaciously raised his voice at me, instructing me to wear my mask.
This has been the trend lately after the spike in COVID cases; civilians taking the law in their hands and lashing out at anyone that didn't follow COVID SOPs
Okay maybe they have the right to do so for their own safety especially for big-headed selfish people that don't understand the importance of the SOPs
For me though, I was about a couple of metres away from them, plus masking and fast breath don't mix well, let alone for someone like me that wears glasses (well, because of fogging)
You see, I am quite chaotic and I felt like going off my bike to give them a GOOD SHARE of my mind, but for courteousness's sake, I ignored their insolence and continued with my journey – I needed that jab ASAP
As I approached the airstrip, I was baffled by what I saw
A road block of a big MILITARY TRUCK with an army officer standing next to it, with A GUN IN HIS HAND.
"Wait, don't me tell the remaining vaccines are for the elite and VIPs?!" I asked myself as I calmly approached the army officer
On speaking with him, I learnt that the national budget was to be read from the airstrip that day, and nothing like vaccination would take place.
"What the hell!! Is this Karma or what?!" funny thoughts started to creep in my mind
As I was still contemplating my bad luck, I remembered another hospital – Makerere University Hospital – that offered vaccination services and is a strong tie to my workplace
The chances of getting the jab from that place, was considerably high
Yay, maybe it aint bad luck – just the gods wanting me to enjoy cycling on a day I am usually swamped with work 🤗
My optimistic-self took charge as I rode through the morning traffic to the Hospital
As I made my way into the hospital's jurisdiction, I noticed two tents with one having clients seated under and the other, with people that seemed to be staff at the hospital
Most health facilities had set apart tents as vaccination points.
"Indeed, as luck would have it, I will get my jab today!!!!"
But as I continued towards one of the tents, I saw posters that read " FREE SAFE MALE CIRCUMCISSION"
"OH NOOOOOO, THIS CAN'T BE TRUE!
Even when my optimistic-self crossed fingers and wished for the God of Israel to miraculously send manna in form of vaccines, I learnt from the nurses and the receptionist at the facility that vaccines were over.
Desperate me reached an extent of pushing my luck by LYING that I got my first vaccine from the hospital, on learning that they prioritised people that received their first jab from that facility.
Fortunately, I was directed back to Mulago National Referral Hospital (Oldest and One of the highest-level hospitals in hierarchy of Uganda's government healthcare system) by one of the doctors I found at the hospital
I don't know why I couldn't read between the lines but yes, I still rode back to Mulago.
"Afterall it is close to my work place, anyway"
For some unjustifiable reason, my anxious self didn't realise I was 2 hours into my working time
On reaching Mulago, It was a DEAD END too!
As I wearily got out of the hospital to cross to my workplace, one of the askaris eagerly expressed his excitement from witnessing my regular cycling – this was psychologically reinvigorating in some way
On learning about my futile endeavours that morning, he asked for my contact to reach me when the vaccines get restocked, which I innocently gave out as at that point, I was IN DESPAIR.
Even when he sounded like he wanted my contact for other reasons, I didn't hesitate to give it to him in the hope of him telling me when or where I can get the vaccine from.
On reaching work, I narrated my exasperation to my workmates and luckily enough, they recommended people and places I could go to, to get the jab
When I spoke to a health provider – a lady – at one of the recommended centres, she urged me to rush to the facility as only 20 doses were left by close of day the previous day.
Docile me took her word for it and compliantly rushed to the facility by boda-boda means this time, as I figured CYCLING was not going to be any reliable
On reaching the facility, which was Kawala Health Centre II (a Low-level government facility that provides outpatient and maternal services), the vaccines ran out on my arrival – I witnessed this!
Redirecting to Kisenyi Health Centre IV (Higher than Kawala in hierarchy and provides up-to basic surgical services), still nothing
Norvik Hospital, a private hospital; this one didn't issue COVID 19 vaccines
Case Hospital, another private hospital, N.O.T.H.I.N.G
AS IN, WOOWWWWW!
In total, those were SEVEN health centres excluding Kololo Airstrip and Ministry of Health Headquarters, the latter being my final attempt after trying Case Hospital
You may wonder why I was that blindfolded to go through such an emotionally and physically draining experience for a jab!
Did I disclose how I missed important meetings while I did my futile ride around Kampala?!
May be the continous NOs were meant to flag how a dead duck my subsequent trips would be.
Plus, if someone foretold the future for me that France would donate a couple of vaccines to Uganda, maybe I would have taken a chill pill
What's obvious is the overpowering fear I had for catching the MORBID FLU or Ssenyiga omukambwe as translated and christened in my mother tongue.
But you see, two things stood out for me: ONE is the fact that that's the day I have spoken with the highest number of Askaris in different locations and additionally, had cathartic chats with two of them, with one being consistent on checking on me recently to inquire if I finally got the 2nd dose 😊
Not sure what I should be thinking from the regular calls😅, but generally for me, being a female cyclist in Kampala has been such a flamboyant lifestyle
I seriously can't tell how many times I playfully give out either wrong or right digits as my contact, to an amused man that asks me for it on seeing me – a woman – ride a bicycle😄
The second one is the ever-present SPINE-TINGLING experience I get every time I navigate different routes on my bike
Did I finally get my 2nd dose?!
Yes and yes and from Makerere University Hospital, but amidst a lock down where only people with transport permits, pedestrians and CYCLISTS are allowed on the roads 😊
I hope you noticed the boldness in the word "CYCLISTS" above 😅
One last thing, I am curious about the consequences of taking my 2nd Dose 3 weeks after the approved window.
Could you be knowing what will happen to me?🤔
Also I am always happy 😊 to know what you think about this post, plus if you have taken any COVID vaccine yet or if you have any reasons for not taking it